Agenda:Alexandria to look at perspectives on both bullying and school security.
What: Agenda Alexandria: Bullying and Lockdowns
Where: Hermitage, 5000 Fairbanks Ave, Alexandria VA 22311
When: Monday, Jan. 28 2019
Time: Reception starts at 6:30 pm, program starts at 7:15 pm
Cost: $5 at the door (free with $35 membership), optional dinner at 6:45 pm, starting at $32 with membership and advanced registration
In the Commonwealth of Virginia, bullying is defined as "any aggressive and unwanted behavior that is intended to harm, intimidate, or humiliate the victim; involves a real or perceived power imbalance between the aggressor or aggressors and victim; and is repeated over time or causes severe emotional trauma. "Bullying" includes cyber bullying. "Bullying" does not include ordinary teasing, horseplay, argument, or peer conflict.
According to the National Center for Educational Statistics, more than one out of every five (20.8 percent) students nationwide report being bullied. Data from the 2016 Youth Risk Behavior Survey show that in Alexandria, 10.1 percent of eighth graders surveyed and 12 percent of 10th and 12th graders surveyed reported being bullied at school. Additionally, 23.8 percent of eighth graders and 8.9 percent of 10th and 12th graders reported being bullied electronically. Membership in either bully or victim groups is associated with dropping out of school, poor social development, criminal activity and other negative long-term consequences.
A proclamation announced the start of the Mayor's Campaign to End Bullying in Alexandria in 2014. The purpose of the campaign, sponsored by the U.S. Conference of Mayors, is to wipe out bullying in our nation's schools and communities.
Alexandria joins more than 170 jurisdictions from around the country who have signed on to the campaign to raise awareness, foster a safe school climate, end bullying in schools and communities, and encourage everyone to take a stand against bullying.
What do parents need to know about school security and lockdowns? For example, what is the school system's response and communications strategy for incidents such as this reported on January 7, 2019 by the Patch?:
"Francis C. Hammond Middle School was on lockdown twice Monday due to a police investigation. The building was declared safe and will resume the normal schedule. Alexandria Police said via Twitter they were investigating 911 hang-up calls in both incidents. The first lockdown was reported at 11:07 a.m. Police searched the building and found it was safe as of 11:50 a.m. The second lockdown went into effect at 12:40 p.m. and was lifted at 1:22 p.m. Classes were temporarily held in secured classrooms during the lockdowns. It was unclear what the 911 calls were regarding. Parents were asked to let their students know there are no known threats. A previous 911 hang-up call led to a lockdown at the middle school in December. Police found no threat after a search of the school."
"Kids who don't feel safe don't learn," says former School Board member Eileen Rivera, who will moderate the panel discussion. "Students and staff must feel comfortable and empowered to identify and address the kinds of threats in our schools. Bullying is one of those threats that can be prevented. As a community, we all can do more to create a safer and productive learning environment."
Panelists include: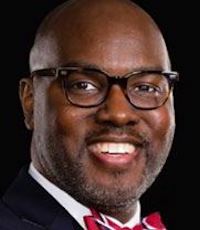 Gregory Hutchings, S
uperintendent of schools at Alexandria City Public Schools. A native of Alexandria and a graduate of T.C. Williams High School, he returned in July to lead the school division. Prior to becoming a superintendent, Hutchings was a director of pre-K-12 initiatives and director of middle school programs at ACPS and superintendent of Shaker Heights Schools in Cleveland. He has a bachelor's degree in interdisciplinary studies from Old Dominion University, a master's in educational leadership from George Mason University and a doctorate in educational policy, planning and leadership from the College of William and Mary.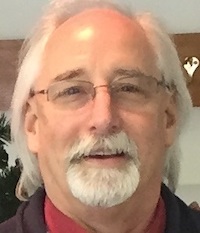 Mac Slover
is a member and former chairman of the Alexandria Mayor's Campaign to End Bullying Committee. A native of Macon, Ga., he's lived in Alexandria since 1987. A former city official with the Department of Recreation, Parks and Cultural Activities, he retired in 2018 after 30 years with Alexandria government. During his time with the city, he served as director of three recreation centers after leading the city's sports program and running youth activities and community outreach. He has a bachelor of science in public recreation from Georgia Southern University.
Marc Solomon
is senior corporate security manager for a Dublin-based pharmaceutical company. A native of Buffalo, N.Y., he's lived in Alexandria since 2014. He's conducted security assessments for several Northern Virginia preschools, and school security was one of his campaign issues during an unsuccessful bid for Alexandria School Board in 2018. He is a former analyst at the State Department, where he focused on counterterrorism and security issues involving private-sector organizations abroad. He has a bachelor of arts in history from Cornell University and a master of arts in national security studies from Georgetown University.