Hot, Wet, and Wild! What can Alexandrians do about Climate Change?
ALEXANDRIA, VIRGINIA –  Alexandria ranks high among cities people want to live or visit. Its history, waterfront, diversity, parks, tree canopy, and vibrant neighborhoods are all part of its allure. How great will it be in our children's future?  2023 is shaping up to be Alexandria's hottest year in recorded history – a health risk for residents, tourists and workers as well as nature. The Potomac River is rising much faster than projected, threatening our waterfront parks and homes. Flooding and damaging storms may be the new normal. Climate change is here and we are experiencing hotter, wetter, and wilder weather.
What's a small City to do? Our city's carbon emissions come from its people's activities in an already-built town – their homes, cars, and workplaces-  how can we reduce the risks of climate threats to the people and places we love? Alexandria's Energy and Climate Change Action Plan (ECCAP) lists the actions needed to reduce carbon emissions by 50% by 2030 and 80 to 100% by 2050. It also lays out strategies to adapt to the increased precipitation and extreme heat of a changing climate. Can we do it? What to do and how to pay?
Join us for a lively discussion of climate solutions to future-proof Alexandria on Monday, September 18th, at 7 PM moderated by Agenda Alexandria Board member Mary Harris.
Panelists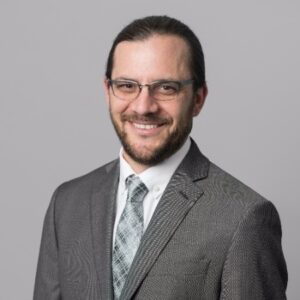 Ryan Freed was recently named Alexandria's Climate Control Officer.  He was formerly at the Institute for Market Transformation (IMT).  While there, he held the position of Senior Director for Policy and Regulatory Strategy for seven years. He led the Institute's government-focused work related to equitable climate solutions, including commitments to bring community members more fully into government policymaking efforts.
Previously, Mr. Freed served as the Director of the Kansas Corporation Commission Energy Division. He has worked with dozens of local governments throughout the country and coordinated directly with philanthropic organizations on raising funds for projects, community organizations, and more.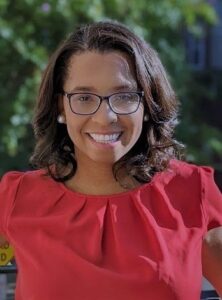 Rose Stephens-Booker is an award winning energy professional with a mission to build relationships and business strategies that advocate for climate and clean energy policies. She most recently served the Biden-Harris Administration as a presidential appointee within the Department of Energy; charged with connecting the Department's resources and technical assistance with local communities, states, Tribal nations and external stakeholders. Prior to her appointment, Rose worked as a Senior Associate at BlocPower, where she developed and managed the company's partnership strategy to bring clean energy solutions to vulnerable communities across America. Before obtaining her MBA from UNC Kenan-Flagler's Business School in 2020, she spent over eight years with the Environmental Protection Agency's Energy Star Program focused on market transformation and public-private partnerships. She began her career as a sustainability consultant overseeing issue-based awareness campaigns (with media influencers such as, The Today Show and The Ellen Show) for various utilities, federal, state and local governments.
Along with Rose's commitment to decarbonizing the built environment she serves as a Board Member to the nonprofit organization called Upstream, advancing solutions to plastic pollution by helping people and businesses shift from single-use to reuse; and, as a member of the Energy and Climate Change Task Force for the City of Alexandria where she resides with her family.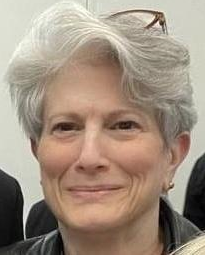 Kathie Hoekstra is the Chair of the City of Alexandria's Environmental Policy Commission.  Until her retirement in 2021, Kathie worked at the Federal Aviation Administration leading software design projects. Following over 30 years of government service, Kathie retired and turned to her primary passion – the environment and addressing the climate crisis.
In 2017, Ms. Hoekstra attended VP Al Gore's Climate Reality 3-day training resulting in her entire home being run on solar energy.
Ms. Hoekstra earned her JD from John Marshall Law School in Chicago and a Master's Degree in Environmental Law (LLM) from George Washington University Law School.
Under her leadership, the EPC has become much more active – advocating for very specific programs and projects to fight the climate crisis including: 1) creating a new Office of Climate Action, 2) reforming the City's Green Building Policy to move to net zero energy and 3) greatly expanding the City's communications with residents and businesses to learn about the tax incentives and rebates now available for conversions of gas to electric appliances.