May 21, 2018
Remember the Titans? TC Williams and its unique history inspired the film "Remember the Titans" about the newly integrated football team's championship victory. TC remains an athletic powerhouse, but continues to deal with the vibrant benefits and significant challenges of a diverse population of 4,000 students. Potential solutions may require the building of one or, possibly, two new high schools. Agenda:Alexandria hosts three of the key players to discuss the process of evaluating and determining the best outcome for our city and our students.
Agenda:Alexandria does not take sides in these issues, but encourages you to ask questions. For example, there are those who feel that the proposal to add additional high schools is moving too fast, or has already been decided. At least without a lot more research, they oppose having one or more additional high schools in Alexandria among other things to preserve equal access to all programs and all facilities. Whichever side you are on — or if you are just hearing about this whole issue – your questions are welcome NOW or in written form at the program. Please send in questions here for the panelists. All proceedings are videotaped by the TC Williams Broadcast Club and made available via YouTube about two weeks after the program.
Co-Chairs: Katie Cook and Gila Harris
Panelists NEW: Student Speaker added, see below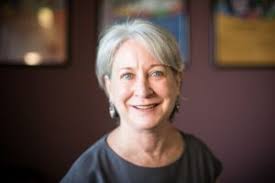 Dr. Lois F. Berlin, Interim Superintendent, Alexandria City Public Schools
Dr. Berlin has extensive experience in fiscal management, strategic planning, policy development, program development, curriculum and instruction, professional development, special education, and facilities planning and construction.
She returned to ACPS after a six-year retirement from the position of Superintendent of Falls Church City Public Schools (FCCPS) where she served for seven years. Prior to joining FCCPS, Dr. Berlin spent 24 years in Alexandria City Public Schools as a teacher, assistant principal (Cora Kelly), principal (Jefferson-Houston and George Mason) and associate superintendent for Curriculum and Instruction.
In addition to working in public schools as a teacher and administrator, Dr. Berlin has held adjunct faculty positions at The George Washington University and Virginia Tech. She is co-author of "Sexuality and the Schools: Handling the Critical Issues," which provides guidance to school personnel on the handling of harassment and bullying.
Dr. Berlin holds a bachelor's degree in sociology from Virginia Tech, a master's degree from The George Washington University, and a doctorate degree in education with a concentration in educational administration and leadership from Virginia Tech.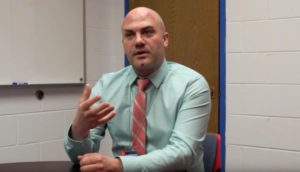 Peter Balas, TC Williams Principal
Peter Balas spent the last 17 years of his career with Alexandria City Public Schools. He served as a social studies teacher at Minnie Howard and an academic principal and executive associate principal for curriculum and instruction at T.C. Williams. He left T.C. to transform Mount Vernon Community School into Alexandria's first full K-5 dual language program school. He has now returned to T.C. Williams High School to assume the role of principal
of the largest public high school in the Commonwealth of Virginia.
Mr. Balas, who was born and raised in Long Island, N.Y., holds a bachelor's degree in history and social science from Hofstra University, a master's in curriculum and instruction and a master's in educational leadership, both from George Mason University.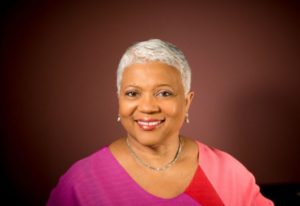 Mignon R. Anthony, ACPS Chief Operating Officer
Ms. Anthony has thirty years of experience in facilities strategic planning and program management in Alexandria and around the DC Metropolitan area. After several years managing private sector facility real estate deals and expansions in Crystal City and Alexandria, she grew into leadership roles on a number of important multi-faceted projects for the federal government.
Ms. Anthony served as a member of the Alexandria Joint City Schools Facilities Investment Task Force in 2017 which oversaw the development of a joint City and Schools Capital Improvement Program.
Ms. Anthony holds a bachelor's degree in business management and economics from Philadelphia University and a graduate certificate in organizational change and development from American University in Washington, D.C.
Betelhem Demissie, Student Representative on the Alexandria School Board
Betelhem Demissie came from Ethiopia to Alexandria when she was ten years old and has been a student in the Alexandria City Public Schools since then. She went to John Adams Elementary School, then Francis C. Hammond Middle School, and is about to graduate from T.C Williams High School in June of 2018. After high school, she will be attending Virginia Tech University with full tuition covered.
Ms. Demissie is a founder and president of Women in STEM (Science Technology Engineering and Math) at T.C Williams and also a leader in the Ethiopian-Eritrean Club. As one of the student representatives on the Alexandria School Board, Ms. Demissie is focusing on integration between international and non-international students and creating opportunities for first-generation students at T.C. Williams.
In college, Ms. Demissie plans to major in a STEM related field. She hopes to continue to participate in student government and study abroad to practice her French.