April 23, 2018
Do you feel strongly about traffic, bicycle and pedestrian issues? This is the program for you! In response to audience recommendations for a program on bicycles, traffic, speed limits and pedestrian safety, Agenda:Alexandria invited panelists who can speak about issues such as:
Lowered Speed Limits
At the February 1, 2016 Traffic and Parking Board meeting, the Board approved motion to recommend to the City Manager to reduce the speed limits on North Quaker Lane, between Duke Street and King Street, and Seminary Road, between I-395 and North Quaker Lane. The Board requested there be increased enforcement along both roadways to ensure compliance with the new speed limits and asked staff to perform a follow up study in Fall 2016 to evaluate compliance. The proposed speed limit change was initiated by the Seminary Hills community and has strong support within that community. Over 250 residents signed a petition in support of the speed limit changes. On February 2, 2016, the City Manager approved the new posted signs as required by the City Code. The reduced speed limits went into effect on March 25, 2016. The public was notified two weeks prior to changes, through variable message boards installed on both roadways, as well as email notifications, eNews, and social media. Speed indicator signs were install on both Seminary Road and Quaker Lane. Additional APD enforcement was increased for several months on Seminary Road and Quaker Lane, as well as side streets, through the FY 2017 budget. Source
Complete Streets
There is no singular design prescription for Complete Streets; each one is unique and responds to its community context. A complete street may include: sidewalks, bike lanes, special bus lanes, comfortable and accessible public transportation stops, frequent and safe crossing opportunities, median islands, accessible pedestrian signals, curb extensions, narrower travel lanes, roundabouts, and more. Complete Streets improves the efficiency and capacity of existing roads by moving people in the same amount of space and getting more productivity out of the existing road and public transportation systems, which is vital to reducing congestion. Complete Streets are relatively low cost, fast to implement, and high impact. By adopting a Complete Streets Policy in 2011, the City of Alexandria directed transportation planners, engineers and developers to routinely design and operate the entire right of way to enable safe access for all users, regardless of age, ability, or mode of transportation. The policy was reenacted in 2014, recognizing that the users of our transportation system include pedestrians, bicyclists, riders and drivers of public transportation, in addition to motor vehicle drivers. Source
Alexandria Families For Safe Streets
Alexandria Families For Safe Streets was formed in the summer of 2017 by a group who came together to turn our grief and concerns into action and promote safer streets for all users in Alexandria. We have all either lost family members or been injured in traffic crashes or experienced too many near misses of being crashed into by a vehicle and seek to prevent others from experiencing our pain. Unfortunately, our roads are not safe and making change that saves lives has helped many of us continue when we thought it wouldn't possible. Source
City of Alexandria Transportation Master Plan Pedestrian and Bicycle Chapter
The update of the Pedestrian and Bicycle Master Plan includes an evaluation of existing conditions, issues, constraints and needs, as well as a review of existing policies, goals and objectives. A bicycle network and pedestrian case study areas have been developed to identify priority, and longer term projects, future bikeshare station locations, and actions and strategies to implement the plan. Among the issues stated in the plan is the fact that Capital Bikeshare was launched in 2012, creating increased demand for comfortable and safe places to bicycle. Source
Speakers: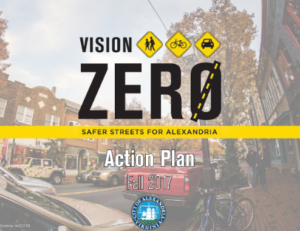 Linda Couture, former Old Town Civic Association representative to the Ad Hoc Pedestrian and Bicycle Advisory Master Plan Committee (Old Town Civic describes itself as "a collective voice for residents of Old Town on important local issues.") This ad hoc committee was established in 2014. In 2016, City council approved a raft of safety improvements for pedestrians and bicyclists in an update of the city's transportation master plan. Included in the plan for the first time is a proposal to develop a Vision Zero policy and program for the city, in keeping with neighboring jurisdictions that have done the same. Vision Zero began in Sweden in 1997, and is a multi-national traffic safety project that aims to achieve no fatalities or serious injuries in road traffic. A version of the project was approved in 2015 for Washington, D.C. Source. The City released final versions of the Vision Zero Action Plan and the Alexandria Police Department's Traffic Safety Plan in December 2017. The City received nearly 200 comments on the plan and 86% of people who viewed the plan supported it. The development of this plan highlights the City's commitment to providing safe streets for all users and reducing fatalities and severe injuries on the roadways. The Action Plan outlines how the City will achieve Vision Zero by 2028. The final plan was adopted by City Council on December 16. Source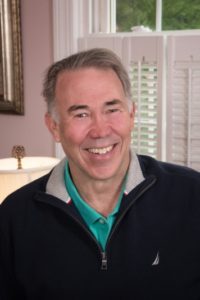 Jim Durham, Chair, Alexandria Bicycle and Pedestrian Advisory Committee (BPAC). BPAC is a volunteer-led organization that promotes walking and biking in the city. Durham also serves on the Executive Steering Committee for the Partnership for a Healthier Alexandria (PHA), a citizen-led coalition of non-profit organizations, schools, municipal agencies, local businesses, government, community leaders, and concerned citizens who come together to promote and preserve a healthy Alexandria; Mr. Durham Co-Chairs PHA's Healthy Eating and Active Living (HEAL) work-group. Durham also serves on the Eisenhower West Landmark Van Dorn Implementation Advisory Group, a group established by City Council in March 2016 to provide guidance to staff on the infrastructure, funding plans and related follow up studies outlined in the Eisenhower West Small Area Plan and the Landmark Van Dorn Corridor Plan. He also serves on the Board of the Seminary Hill Association, Inc. (SHA), an Alexandria civic association and is one of two SHA representatives on a Central Alexandria Traffic Study Task Force.
Durham previously served as Chief Operating Officer of Strategic Analysis, Inc. (SAI), an Arlington-based firm providing management and technical services to customers in the Departments of Defense and Homeland Security. Prior to his tenure at SAI, Durham served as Vice President/Director with Systems Planning and Analysis, Inc. (SPA) in Alexandria and completed a 26-year career in the U.S. Navy in submarine command and intelligence operations. Durham holds a degree in Mathematics from the U.S. Naval Academy, and a degree in Ocean Engineering from MIT and the Woods Hole Oceanographic Institution. Durham and his wife Carey have lived in Alexandria since 1996. They are fortunate that their daughters and their families, including six grandchildren live nearby in Alexandria's West End.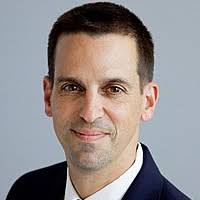 Yon Lambert, Director, Transportation and Environmental Services (T&ES), City of Alexandria. Lambert was appointed in March of 2015 after serving as Acting Director since August 2014. He is responsible for a department with an annual operating budget of nearly $50 million and over 200 employees. Programs under his direction range from environmental quality and transportation management to resource recovery and public works. The T&ES director is also responsible for planning major road, sewer, transit and other infrastructure projects.
Lambert joined the City of Alexandria staff in 2006 as Pedestrian and Bicycle Coordinator. In that position, he was responsible for development of the City's non-motorized transportation program. He was later named a Principal Transportation Planner and, in 2010, Deputy Director of Operations with responsibility for the City's public works programs and policies. Prior to his work in Alexandria, Lambert served for 10 years with Palmetto Conservation, a statewide non-profit in South Carolina. He holds a bachelor's degree from the University of South Carolina and a master's degree in public administration from Virginia Tech. Lambert is registered with the American Institute of Certified Planners and was a 2004-05 Knight Fellow at the University of Miami (FL) School of Architecture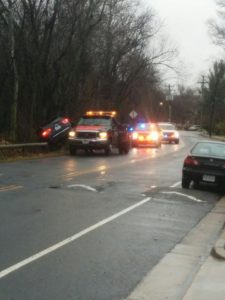 Lisa Porter, President, Board of Directors, Clover College Park Civic Association (CCPCA) (*The Clover-College Park Civic Association (CCPCA) serves residents of Clover and College Park and some homes on Cambridge Road in the area formerly known as Cameron Heights. The neighborhood is bounded by Janney's Lane to the north, West Taylor Run Parkway to the east, Dartmouth Road to the south, and Princeton Boulevard to the west.) CCPA just sent an open letter to the Mayor and City Council on April 9, 2018 which concludes by saying:
"The Clover College Park Civic Association appreciates the time and effort the City undertook during this project. However, we ask the City to recognize that completing the study was the starting point. If we are to create the city that our Transportation Master Plan envisions, we must start by funding traffic calming for local, residential neighborhood roads. We must give these small streets back to the residents who live on them by developing initiatives that restrict vehicles that originate and end their trips outside of our city from using these streets as their personal highway. We must engage in national and regional experts to address the looming traffic issue that will very quickly bear its full weight on Central Alexandria. However, most importantly, you must listen to the stories of the residents whose frustrations I have shared in this letter and recall that this is a small community of 500 homes, two schools, and many children. We deserve to live in the community we bought into, where kids can ride their bikes, neighbors can safely cross the road and walk their kids to school, and children can play with their neighbors in the front yard." Source
Co-Chairs: Janet Barnett and Frank Fannon
The Hermitage, 5000 Fairbanks Ave., Alexandria, VA 22311
6:30 pm – Reception
6:45 pm – Dinner
7:15 pm – Program begins
9:00 pm – Program ends promptly at 9
Dinner is $32 for members who RSVP by Friday, April 20 and $37 after. For non-members, on-time dinner reservations are $37 and late reservations are $42. "Program only" (with dessert and coffee) is free for members and $5 for non-members. Become a member for just $35 for meal discounts, a program directory and free admission for "program only." No RSVP needed for Program Only or Sustaining or Works Members.
Reserve and pay at our web "store" at AgendaAlexandria.com OR mail a check to Agenda:Alexandria, 107 S. West Street, PMB 953, Alexandria, VA 22314. To make sure we order enough dinner, please call 703-928-0619 or email [email protected] to let us know you have sent the check or will pay at the door via cash, checks, or debit/credit card.