March 26, 2018
Here come the Millennials! In truth, they are already here of course. Join Agenda:Alexandria for a fun-filled, informative evening. We open with a special Alexandria edition of the Match Game. Watch Baby Boomers match wits with Millennials! Then our expert panel of Millennials tells it like it is. Its about time! Agenda:Alexandria began in 1998, when the first Millennials were just 16 years old (according to the Strauss and Howe definition of individuals born between 1982 and 2004). As we celebrate our 20th Anniversary, and lay a path for the next 20 years, Agenda:Alexandria explores the generation if 14 – 36 year olds, some of whom are already running things and the rest of whom soon will be.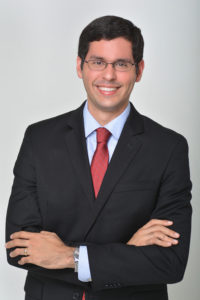 Panelists:
Ricardo Alfaro, President of Alexandria Young Democrats
Born and raised in Puerto Rico, Ricardo has served on a variety of technology and policy-related projects. He graduated from the University of Puerto Rico at Mayaguez in 2008 with a B.S. in Electrical Engineering, focused on Communications and Digital Signal Processing.
For over a decade, Ricardo has been involved in politics at the intersection of technology, public engagement, and public policy. As the founder of his own technology startup, he worked with a group of colleagues to create Puerto Rico's first hackathon and did political consulting for candidates in Latin America and Spanish media in Florida. He was elected president of the Young Democrats of Puerto Rico (YDPR) in 2013 and a year after was appointed as Technology Director for the Young Democrats of America (YDA). .
In 2015 he transferred to Washington, DC as the Director of Intergovernmental Affairs for the Government of Puerto Rico. Finally, in 2017, Ricardo returned to his engineering and technology roots and became an IT developer for the federal government. He remains engaged with several non-profits including Friends of Puerto Rico. Most recently he deployed a light communications framework in Puerto Rico through several partnerships, which enabled communities to communicate in the hardest hit areas of the island after Hurricane Maria.
However, his greatest accomplishment was in late 2014 when he became a father.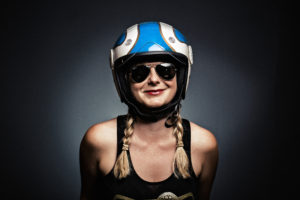 Katie Hansen, Co-Founder and Chief Experience Officer, Mekanic
Katie specializes in humanizing brands through the design of emotional, enjoyable and exceptional experiences. A strategist, creator and implementer all in one – she introduces empathy to projects, uncovers what makes brands meaningful to core audiences and crafts compelling stories and memorable engagement opportunities. Katie brings over 15 years of experience supporting organizations with leadership in experience design, service design, audience activation, program development, brand messaging and creative campaign development.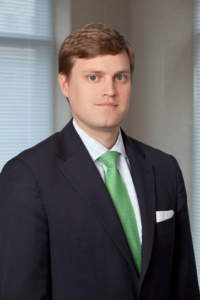 Andrew Lund, Chair of Alexandria Young Republicans
Andrew moved to the Alexandria area in late 2010 to continue working for a California Congressman. As a Legislative Assistant, he was responsible for analyzing various bills and policies on a variety of different issues for the people of the 50th Congressional District of California. In 2013, Andrew became a Government Relations Associate for the government relations firm CJ-Lake that advocates for transportation, defense, energy & environment, and health clients in California and Colorado. Andrew and his wife bought a condominium in Old Town Alexandria in 2013 and have been Old Town residents ever since. Since 2013 Andrew has been involved in following City and Commonwealth issues, has become involved with the Alexandria Republican City Committee, and was recently elected as Chairman of the Alexandria Area Young Republicans (representing the City of Alexandria and the Alexandria portion of Fairfax County) in January of 2018. In addition, Andrew is a member of St. Paul's Episcopal Church, the Fraternal Order of Eagles, and is a Nationals fan when they are not playing the Cubs.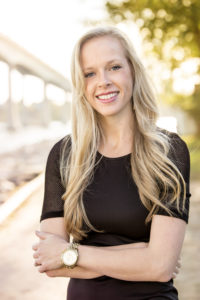 Whitney Pipkin, Freelance Journalist
Whitney Pipkin is a staff writer for the Chesapeake Bay Journal and a freelance journalist focused on food, farms and the environment. Her writing appears in NPR, Civil Eats, The Washington Post, National Geographic and regional publications such as the new Alexandria Living, Edible DC and Virginia Living. View her work at WhitneyPipkin.com.
Moderated by award-winning journalist Michael Lee Pope. Note: this program will be held at Beth El Hebrew Congregation, 3830 Seminary Rd, Alexandria. Google map »
For more information about the Silent Generation, Baby Boomers, Gen Xers, Millenials see Generational Definitions.
For more information about Millennials, see here.
Co-Chairs: Elizabeth Bennett-Parker, Paul Kentes, Terri Hauser, Michael Lee Pope