February 26, 2018
Our February program focuses on Alexandria connections to Lives Bound Together, an exhibit at Mount Vernon which began in October 2016 and will run through September 2018.
Lives Bound Together: Slavery at George Washington's Mount Vernon, helps visitors to the Virginia plantation envision the real people who toiled in Washington's home and fields. The exhibition includes household objects, art, interactive displays, and Washington's own meticulous records. "We know a tremendous amount about the daily workings of the plantation," says Associate Curator Jessie MacLeod, "down to when the enslaved people were sick, their work assignments, when they attempted to run away, and their family relationships." For MacLeod, the most gratifying part of curating her first major exhibition was her ongoing contact with the descendants of the people of Mount Vernon such as our moderator, Florence King.
This Agenda:Alexandria program is catered by special guest chef Randy Peaches, chef and founder of Do Yourself a Flava!!! Catering, LLC, serving fresh and flavorful favorites from Mississippi to Maryland.
Please Note: This program returns to our usual location at the Hermitage, 5000 Fairbanks Avenue, Alexandria VA 22311. Google map »
– Sculpture by Joanna Blake honoring slaves buried at the Contraband and Freedmens Cemetery Memorial in Alexandria, Va.
Co-Chairs: Florence King and Mary Frances Varner
Moderator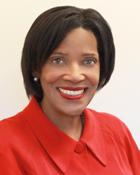 Florence M. King is Secretary of the Board of Directors of Agenda:Alexandria and co-chair of the February program with Board Member Mary Frances Varner. King is CEO of FMK Financial Literacy Center which works to improve consumer financial literacy; she brings over 25 years of financial experience to this organization. King is very active her community. She currently serves as Chair of the Alexandria Regional Council of the United Way, NCA and is Chair of the Alexandria Commission on Employment. She is a graduate of George Mason University where she majored in Sociology and Business Administration. She regularly conducts a series of money management courses to improve financial literacy by utilizing systematic approaches to building assets, savings, and offers real time solutions to implement practical ways to live within your means.
Speakers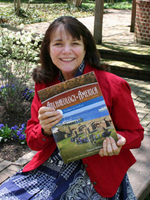 Pamela Cressey served as the Alexandria City Archaeologist for 35 years. One of her research topics while City Archaeologist was the development of the free African American Community and its neighborhoods before the Civil War. She was particularly interested in how people secured their freedom, and what actions they took individually and collectively as free people. She continues to teach at The George Washington University and supports her neighborhood by serving on the Board of the Friends of Mason Neck State Park and volunteering with the Lorton Community Action Center in the food pantry and tutoring. Cressey enjoys boating with her partner, Gene Smith, on the Occoquan and Potomac Rivers, visiting her son, Charles, in Denver, gardening, glass mosaics, working out at the gym, yoga and pilates.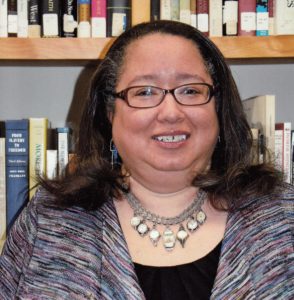 Audrey P. Davis is Director of the Alexandria Black History Museum.
Davis is a past President of the Virginia Association of Museums (VAM), and is one of the founders and the Director of Virginia Africana: The Network of Museum, History and Preservation Professionals. Davis is currently Vice President of the Alexandria Historical Society, a board member for: Living Legends of Alexandria, Preservation Virginia and for the National Women's History Museum. In 2016, The Washington Business Journal listed Davis as number 2, on their top 100 list of Washington Power players.
On January 5, 2018, Davis was appointed by Virginia Governor Terry McAuliffe to the Task Force for the Identification of the History of Formerly Enslaved African Americans in Virginia, her fourth gubernatorial appointment. Davis is featured on the WETA Documentaries, Discovering Alexandria parts I and II, and Martyrs, Mayhem and Martial Law: Life in Civil War Alexandria. She was also an on-set historical consultant for the PBS drama Mercy Street which premiered nationally in January 2016 and ran for two seasons.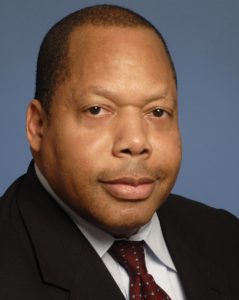 Since 2015, Louis Charles Hicks, Jr. has served as Director of Grants and Special Projects at Humanities DC, a grant-making organization that believes that in-depth consideration of the issues that affect us as individuals in a society can make a positive impact on our lives. Hicks is responsible for administering every grant across its full lifecycle, from outreach and application to final reporting and archiving.
From 1998 to 2012, Hicks was the Director of the Alexandria Black History Museum where he managed two historic buildings (a museum and library), and a nine acre historic park. Among his many duties, Hicks managed museum collections, exhibits, and public programming. Highlights of his work at the Museum include the development of a documentary film chronicling Alexandria's "1939 Library Sit-in" demonstration. He also served as the project director overseeing the creation of the museum's 2005 Securing the Blessings of Liberty: Freedoms Taken and Liberties Lost (a permanent exhibition on slavery in Alexandria).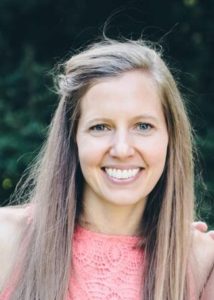 Jessie MacLeod is an Associate Curator at Mount Vernon, where she has worked since 2012. She served as lead curator for Lives Bound Together, Mount Vernon's award-winning exhibit on the topic of slavery. The exhibit explores the lives of those enslaved on George Washington's plantation, as well as Washington's views on slavery. Jessie also contributed a series of biographies to the exhibition publication and organized an oral history project with descendants.
Jessie holds a B.A. in history from Yale University and an M.A. in public history from the University of Massachusetts Amherst. Prior to her arrival at Mount Vernon, she worked at a variety of other museums and historic sites, including the Newport (RI) Historical Society, James Madison's Montpelier, the New Haven (CT) Museum, Historic Deerfield, and the Yale University Art Gallery.