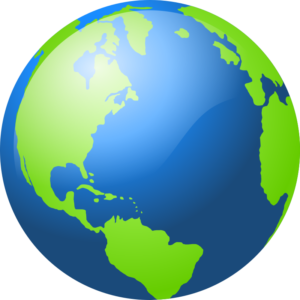 April 22, 2019
This program will be held at our home base The Hermitage, Auditorium, 5000 Fairbanks Avenue, Alexandria, VA 22311. Program at 7:15, optional dinner at 6:45. Click here to sign up.
Green Report Card: An Earth Day evaluation of Alexandria's Green New Deal.
Congress may be debating the merits of the Green New Deal, but Alexandria is having its own debate about the future of the planet. More than a decade ago, the Alexandria City Council approved an Eco-City Charter that made big promises about per capita energy use and air quality. This month, Agenda Alexandria will take a look at how much of the Eco-City plan has been accomplished and what still needs to be done.
Panelists: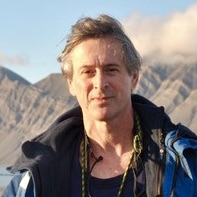 Andrew Macdonald, chairman, Environmental Council of Alexandria
Andrew Macdonald is a former Vice Mayor of Alexandria who holds a PhD in Geology from the University of Western Ontario. He has been a member of the Alexandria Environmental Policy Commission and Chair of the Interstate Commission on the Potomac River Basin, a position to which he was appointed by then Governor Mark Warner.
He wrote a biweekly column, "Alexandria Earth Watch," in the Gazette Packet for a number of years. His opinion pieces on environmental issues have appeared in The Washington Post and the Baltimore Sun. He has taught geology with a focus on environmental issues at George Mason University and The Johns Hopkins University.
Since the 1990s, Andrew has led natural history trips to Antarctica, the Arctic, and Southeast Alaska.
He is currently a board member and chair of the Environmental Council of Alexandria, a non-profit group established to protect Alexandria's natural resources from poorly planned development.
Andrew is a native Alexandrian and lives in Old Town.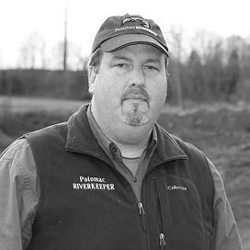 Dean Naujoks, Potomac Riverkeeper
Dean Naujoks has over 20 years of environmental non-profit experience. He began his non-profit career in 1991 with the NC Wildlife Federation. After graduating from NC State University, with a self-created degree in Environmental Policy and Sustainable Development, he was hired as the first Upper Neuse Riverkeeper, serving from 2001 to 2008. He became the first Riverkeeper on the Yadkin River with Yadkin Riverkeeper, Inc. in 2008, also serving as Executive Director until 2014.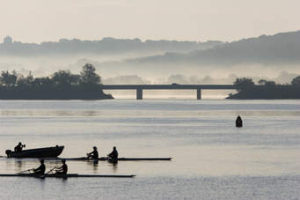 Dean has been awarded River Network's 2009 National River Heroes Award. River Network's River Heroes Award celebrates rivers and those who protect them by recognizing victories and honoring those who provide leadership and inspiration along the way. Yadkin Riverkeeper also won the 2011 North Carolina Wildlife Federation Governor's Achievement Award Water Conservation Organization of the Year.
Dean Naujoks joined Potomac Riverkeeper Network (PRKN) in 2015 as the Potomac Riverkeeper. With PRKN he has continued his work in advocacy and coalition building. Among other campaigns and of particular importance, he has led the fight against Dominion and its legacy coal ash pollution.
"Dean Naujoks is a warrior and a powerful voice for rivers across the Nation and around the globe… I am proud to stand shoulder to shoulder with Dean in our fight to protect our global waterways and environment."
ROBERT F. KENNEDY JR, President Waterkeeper Alliance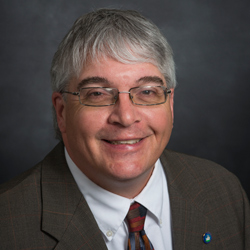 William "Bill" Skrabak, Deputy Director, T&ES, Infrastructure & the Environment
Bill has a Bachelor of Science Degree in Chemical Engineering from Lafayette College and over 34 years of experience in the environmental field. For the first half of his career with the City, he worked for the Alexandria Health Department managing a variety of environmental programs including air quality, noise pollution, toxic and hazardous substances, and developed a local brownfield program. When environmental programs were consolidated within the Dept. T&ES, Bill was promoted and came to T&ES to manage the Office of Environmental Quality.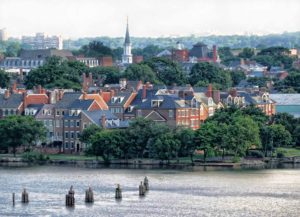 While keeping the responsibilities that he had at the Health Department, he was given additional responsibility including managing the City's water quality programs, including Chesapeake Bay, Erosion and Sediment Control, MS4 (stormwater) and regulatory responsibilities and permitting for the City's Combined Sewer system. Bill has been the project leader for the City's Eco-City initiative, which includes coordinating with numerous departments and the Environmental Policy Commission on the City's environmental and sustainability efforts. Bill was also the lead staff person for the City's successful effort to close down the antiquated coal fired power plant, the largest air pollution source in Northern Virginia.
Prior to working for the City, he was an Enforcement Manager for the New Jersey Department of Environmental Protection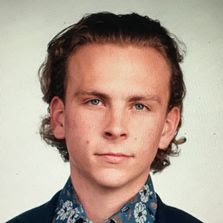 Kenneth Warren, CO-Founder and CEO, CURE
Kenneth is a Senior at TC Williams High School. He created Community United for Renewable Energy after traveling to India in 2016.
As the spokesmen of C.U.R.E., you will often see Kenneth give school-board speeches, present C.U.R.E plans to influential businesses leaders, and you may even see him at your door, as Kenneth loves to participate in door-to-door fundraising. Outside of the public's eye, Kenneth provides leadership to C.U.R.E. and works closely with ACPS executive staff (CFO, COO, Superintendent, School-Board members, etc.) to help them make eco-positive investments in our schools.