March 27, 2017
For aesthetic, nostalgic, and economic reasons, many in Alexandria became concerned about a year ago when several well-known and long-lived Alexandria businesses closed their doors for good. Fortunately, the startling vacancy signs were not up for long and both expanding and new businesses are filling up our storefronts.Old favorites closing, long-standing businesses remaining strong, and new business starting up all bring up questions. What's happening with small business today in Alexandria? What challenges are they facing? What successes? Are there things the City can do to smooth the path?
Businesses with fewer than 20 employees make up about 90% of Alexandria's businesses. Those very small businesses generate almost half of the City's gross receipts. Just as important as their economic contribution, those small businesses also contribute to the character of the City and fit into the small and unusual spaces here. (Alexandria Small Business Development Center)
Agenda:Alexandria has invited three small business owners to talk about their perspectives on running a small business in Alexandria. John Renner, owner of Renner and Company, an accounting firm, will provide an overview of business challenges and successes drawn from nearly 30 years advising Alexandria businesses. Adnan Hamidi, owner of Alexandria Cupcake at 1022 King Street, opened in 2010, will discuss what led him to start his business and about what has led to its explosive growth and expansion. Rob Krupicka, owner of Sugar Shack in Alexandria and Arlington and the speakeasy Captain Gregory's, will discuss issues such as brand recognition, sufficient capital, government regulations, marketing, internet competition, high rent, and even the need for affordable housing for his workforce. All three speakers give back generously to the City of Alexandria.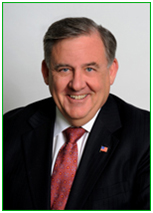 John J. Renner II, CPA, CFF, CGMA
John Renner has more than 35 years of experience in public accounting. During this time he has helped countless small businesses grow and flourish. His areas of expertise include services to professional practices, government contractors, manufacturers, and other closely held businesses. Renner is certified in Financial Forensics under standards issued by the American Institute of Certified Public Accountants. He is licensed to practice in Virginia, the District of Columbia, Maryland, New Jersey and Illinois. He is a member of the American Institute of Certified Public Accountants, the Greater Washington Society of CPAs, and the Virginia Society of Certified Public Accountants. Renner has a Bachelors of Science in Business from the Virginia Tech. Renner serves on multiple business and nonprofit Boards of Directors, has received a number of professional and community awards.Among other awards, he and his wife Joan Renner were selected as Living Legends of Alexandria, 2010 and Rotarians of te Year in 2009.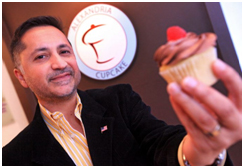 Adnan Hamidi
Since 2009, Adnan Hamidi has been in business for himself. He is the president of Alexandria Cupcake, which was named the best bakery in Virginia in the Best of the U.S. Survey and is the recipient of Alexandria Chamber's 2016 Small Business of the Year Award. Mr. Hamidi is also a principal of a design-build firm, Affordable Cabinet Concepts."Adnan Hamidi has sold millions of cupcakes over the past seven years, and he's just getting started," reported the Alexandria Times, December 16, 2016. He started his store in a 600 square foot location at 1022 King Street and is planning new locations throughout Virginia and beyond. According to the Alexandria Times interview with Hamidi, Alexandria Cupcake has seen annual growth between 27 and 32 percent per year, baking 6,500 to 9,000 cupcakes per week in 27 flavors. High quality and the best customer service are his hallmarks. Hamidi serves on the Board of Directors of the Alexandria Chamber of Commerce and recently won the chamber's small business of the year award. Hamidi grew up in Pakistan and moved to the U.S. at age 12. He grew up in California and briefly served as a police officer before moving to Northern Virginia in 1993.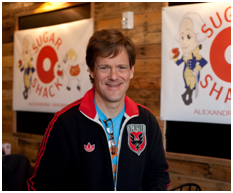 The Hon. Rob Krupicka
Rob Krupicka is a former technology-executive, Alexandria City Councilman, and State Delegate for Virginia's 45th district. He is well-known for his strong support for education and his passion for trail running. Krupickais a strong believer in the idea that business should give back locally, which, along with a great donut, iswhat got him interested in Sugar Shack at 804 N. Henry Street. He is passionate about the way Sugar Shack's hand-made, high quality products and service bring people from all walks of life together. Krupicka has been involved in Sugar Shack since 2014. As the owner of Sugar Shack Donuts in Alexandria and Arlington, VA, he hopes his shop will be a cherished family gathering place and supportive community partner.Captain Gregory's is an intimate 24 seat dinner and cocktail lounge located inside of Sugar Shack Donuts in Alexandria. Captain Gregory's was voted by Washingtonian Readers as one of the top three best Bars in DC (only one in in Virginia), mentioned by the Washington Post as one of the two best Speakeasy's in the DMV (the other is PX, also in Alexandria), and listed by Opentable as the #6 BEST OVERALL restaurant in the Washington, D.C. area and #5 for service and #1 for ambience.
Moderator:Frank Fannon, Agenda Board Member
Co-Chairs:Frank Fannon, Bruce Johnson, Donna Walker James