January 23, 2017
Are local elections affected by national issues? Do we have a representative government?
Agenda:Alexandria presents a discussion of the City's election system. Have election changes resulted in a representative government for Alexandria? What effect does elected school boards and state voter ID laws have on the City government? This program asks the experts. Moderated by journalist Michael Pope, the panel will also discuss the vulnerability for hacking and election fraud as well as the advantages and disadvantages of ward representation for City Council elections.
Speakers include: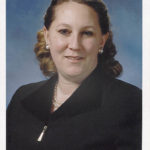 Cameron P. Quinn, Esq. is an international elections expert. She served four years as chief state election official, including during the 2000 elections, as Secretary of the Virginia State Board of Elections and four years as General Registrar for Fairfax County, VA, with over 700,000 registered voters. She also served, among other positions, as a former U.S. Elections Advisor for the International Foundation for Election Systems (IFES), former Special Counsel for Voting Matters at the U.S. Department of Justice, Civil Rights Division, and former Senior Policy Advisor for the Federal Voting Assistance Program (FVAP), the office supporting military and overseas voters at the US Department of Defense.
In addition to her local, state and national elections experience, with IFES, Quinn worked on elections issues with countries as diverse as Armenia and Georgia, and Guyana, and spent three years working closely with the Puerto Rico Election Commission (CEE).
Quinn teaches election law at George Mason Law School, and has served on numerous state and national task forces regarding various elections issues. Quinn currently volunteers, among other groups, for OSET, the Open Source Election Technology Institute, an NGO working to deliver open source software technology solutions to elections administrators to improve confidence in US elections. Quinn holds a law degree from the University of Virginia School of Law, and a B.S.B.A from the University of Florida.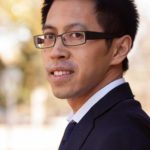 Clarence Tong, Chair, Alexandria Democratic Committee since Since January 2014, is an elected Member of the Democratic Party of Virginia (DPVA) Central Committee and serves as Northern Virginia Vice Chair of the Virginia Association of Democratic Chairs.
Professionally, Tong is the Legislative Affairs Manager at the Environmental Defense Fund (EDF). He previously served as an Obama Administration appointee at the U.S. Department of Energy and was a staffer on Capitol Hill. Tong also holds positions on the boards of City and community organizations, including as Vice President of the North Old Town Independent Citizens Association (NOTICe) and a Member of the City Budget and Fiscal Affairs Advisory Committee (BFAAC).

Chris Marston, Principal, Election CFO, a campaign finance compliance firm serving campaign committees, political action committees, and other organizations involved in politics.
He currently volunteers as general counsel of the Republican Party of Virginia, served several terms as chair of the Alexandria Republican City Committee, and supported the Virginia House Republican Caucus with redistricting after the 2010 Census. Marston holds a degree in Government from Dartmouth College. He earned a J.D. at Georgetown University Law Center, where he received a citation for the best exam in an Election Law course taught by noted Democratic election lawyer Gerry Hebert.