November 27, 2017 Q&A Continued »
Alexandria is rich town in so many ways. The median household income and home price exceed most of the country, but for decades it was hard for many in the community and in local government to admit that we also have a true "hunger crisis." That's changing.
A groundbreaking report on Hunger in Alexandria has provoked immediate results and motivated long-term planning. What was an anecdotal discussion of needs and resources provided by local churches and charities, has coalesced into a movement in the City of Alexandria.
The November program highlights some of the big successes and current challenges of hunger activism and was moderated by one of the authors of that report, former TC Williams Principal, John Porter. While hunger is a huge concern, there is some difference of opinion on how to best evaluate, address and manage current needs and scarce resources.
Please bring food donations to this program where Agenda:Alexandria will be collecting donations for ALIVE! food pantries. Please see ALIVE!'s wishlist »
Moderator
John Porter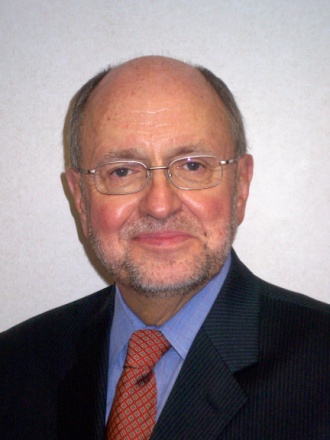 , President and CEO, ACT for Alexandria
John retired from the Alexandria City Public Schools in 2009 after a distinguished career as a classroom teacher, assistant principal, principal at the elementary, middle and high school levels and assistant superintendent. John's career, which spanned forty years, was highlighted by his twenty-two year tenure as principal of T. C. Williams High School of Remember the Titans movie fame. John was principal during the founding of the Scholarship Fund of Alexandria which has assisted innumerable students with funding for their post secondary education.
After retirement, John continued his work in Alexandria and is presently serving as president/chief executive officer of ACT for Alexandria, Alexandria's community foundation. John contends that his most favorite time was as principal at T. C. Williams as he indicates "kids are a lot easier to work with than adults."
Panel
Allen Lomax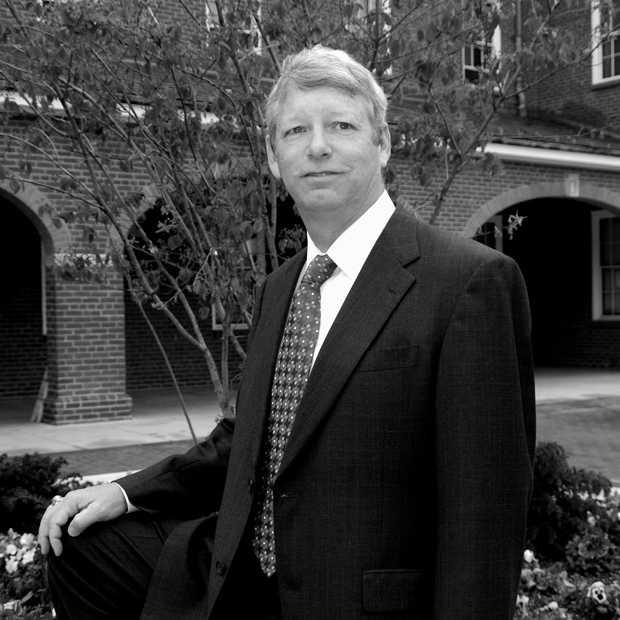 Photo Credit: Nina Tisara | Allen is retired from the federal government and now serves as an independent consultant. Most of his federal service was with the U.S. Government Accountability Office where he led studies on such issues as performance measurement, strategic planning, national and community indicator systems, and pandemic influenza preparedness and response. Allen's consulting work focuses on government management, community engagement, community indicators, and performance measurement.
Allen chairs the Partnership for a Healthier Alexandria and the Substance Abuse Prevention Coalition of Alexandria (SAPCA). He represents the Partnership on the City of Alexandria's Public Health Advisory Commission and SAPCA on the Alexandria Opioid Work Group. Allen served on the Steering Committee for the analysis and subsequent 2014 report, Toward an End to Hunger in Alexandria. He also is a member Governing Board of the Partnership to Prevent and End Homelessness in the City of Alexandria and is a member of Board of Directors of Volunteer Alexandria. Allen's prior community involvement included chairing Alexandria's Economic Opportunities Commission, serving as a member of the Board of Directors of the United Way of the National Capital Area and chairing the United Way's Alexandria Regional Council. Allen holds a Bachelor of Science degree (political science with a concentration in public administration) and a Masters in Public Administration from George Mason University.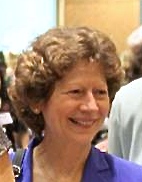 Diane L. Charles, Executive Director, ALIVE!
ALIVE! is the oldest and largest private safety net for Alexandrians living in poverty and with hunger. ALIVE! serves thousands of people each month by providing food, shelter, emergency help and education. Rooted in community, ALIVE! is 44 faith-based organizations, over 900 volunteers, and 5,000 partners and supporters.
Previously, Diane served in the Alexandria District office of Congressman James P. Moran as a Constituent Services Manager where she worked on issues pertaining to Social Security, Medicare, health care, federal retirees and small business; she worked for two years as the Director of National Programs at the National Council for Community and Education Partnerships, overseeing the programming that supports the mission to increase academic achievement and access to higher education for economically disadvantaged students. Prior to that work, for 11 years, Diane led SCAN of Northern Virginia, a regional child abuse prevention nonprofit organization, where she built and oversaw three programs. Before SCAN, Diane worked as the only staff member to the Mayor of Alexandria, Virginia.
Diane is Co-Chair of Hunger Free Alexandria. Shehas served in numerous leadership roles in the community, including Chair of the Alexandria FEMA Board, Chair of the Human Services Coalition of Northern Virginia, Chair of the Education & Advocacy Committee and now on the Executive Committee of the Alexandria Council of Human Service Organizations (ACHSO), and a member of the Executive Committee of the Board of the Alexandria Police Foundation. During her tenure as Executive Director of SCAN of Northern Virginia, Diane was recognized as the Alexandria Nonprofit Leader of the Year. Diane holds a MS in Adult Education and Human Resource Development.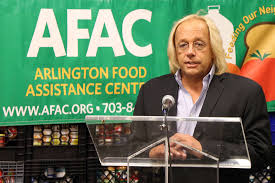 Charles Frederick Meng, Executive Director and CEO, Arlington Food Assistance Center (AFAC)
AFAC is a community-based non-profit that provides supplemental groceries to our Arlington neighbors in need. It is a community leader in providing and promoting dignified access to nutritious food for all Arlingtonians in need. Since 1988, the Arlington Food Assistance Center remains dedicated to its simple but critical mission of obtaining and distributing groceries, directly and free of charge, to people living in Arlington who cannot afford to purchase enough food to meet their basic needs. While hunger might not seem to be an issue in a wealthy county like Arlington, the high cost of living there combined with the current economic situation means that many families struggle to make ends meet.
Charles has had a long career in non-profit management serving as Vice President for Administration at Georgetown University and as Associate Managing Director of Administration at the John F. Kennedy Center for the Performing Arts. He has served on a number of business, civic, and foundation boards and was elected as an Advisory Neighborhood Commissioner for Georgetown in the District of Columbia. Charles is also a noted designer of gravestones: three of his designs have been placed in Arlington Cemetery. He holds a law degree from Georgetown University and earned a Certificate in Educational Management from Harvard University.
Co-Chairs: Rosalind Bovey, Katie Cook, and Ginny Franco